Don't you love the little goodies brought by friends and neighbors at Christmas?
We delivered my homemade jam from last summer
(post here
) and our yummy/ugly sugar cookies.
We broke records yesterday here in AZ: 82 degrees. Yes, Lily's in shorts.
Hope the jolly old elf gets their message!
Christmas is a time of fulfilled wishes.
Remember this post
? Look what my visiting teachers brought me today:
It's perfect, isn't it? Now I just need one that says, "Holiday Cheer Closet" and one that says "Hobbit Closet." Someday I'll show you these messes!
Linking to Wordless Wednesday
Flip Flops and Pearls
Never Growing Old
A Beautiful Mess
Ramble Road Ramblings
Mormon Mommy Blogs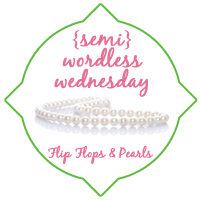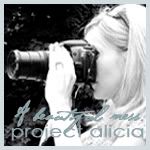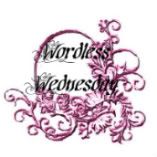 If you missed my admitted idiocy yesterday: I deleted my blog roll, AGAIN. I am slowly working on piecing it back together. If your blog doesn't appear in the next few days, make sure you leave a comment.
And a post-script to yesterday's post:
Thanks for the advice and the commiseration.
Just FYI: This is not a regular classroom teacher--it's a specials teacher, so the effect on my darling will hopefully be minimal. And . . .
Grandma Honey: I took your advice and took an apology note and a plateful of cookies (not my scrumptious chocolate chip cookies but oatmeal raisin dough from a wrestling fundraiser) to the school today. Now, maybe my house won't be bombed.