I've really enjoyed this challenge--summarizing each quarter of our year. I look back at the titles of posts and can't remember what was coursing through my brain until I pull up the post. Then I laugh or cry or wonder why I ever wrote such a thing! Linking up with Emmy, Lourie, Emily, Mimi, and the rest.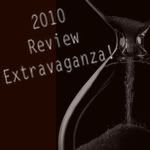 April-June. I can't think of three more eventful months in my entire lifetime.
One of my favorite posts of all time--
My Masterpiece
--all about mothering.
And of course,
the wedding
.
And
Prom.
And admitting
my greatest fear.
April left me exhausted and mentally drained.
In May, I wrote a series of posts on four of my favorite mothers:
Grandma Olsen
,
Grandma Tucker
,
Mom,
and my bestie,
Karen.
I hosted
my first linky party
--all about our individual strengths and flaws as mothers. I loved what I learned from that--what some of you thought about yourselves as mothers. Thanks for linking up, then and always.
May left me cheered by great examples in my life, ready to face the next big challenge.
June--the second huge challenge.
Tucker graduated
--I made his
memory quilt,
and
sent him off to Utah
to start college.
June left me empty and a little sad--and off sugar for the entire month--
me and my sugar monkey
fighting again!
One of the best things about life is that we move on, adapt to new circumstances, and find a new normal.
That's where I am now--new normal. Mom to two grown kids, and almost
a grandma
.
After these three months, the rest of summer would be a piece of cake, right?
See you next week!