You know what this is?
"It's a zizzer zazzer zuzz, as you can plainly see."
Why is it visiting my blog today?
Two reasons. It's Z week at Alphabe-Thursday, and when I think of Z words, this one immediately comes to mind.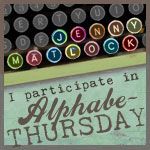 Second reason is a little more profound.
I've been posting about everyday miracles this week, miracles we don't often notice or appreciate.
I can't believe how lucky we are to live in a world where we have access to so much literary creativity.
Don and Audrey Wood
Junie B. Jones
Magic Treehouse
Dr. Seuss
Narnia
A Wrinkle in Time
Lois Lowry
Lemony Snickett
Ender
Harry Potter
Tolkein
Elizabeth Kostova
Victor Hugo
The Road
Olive Ann Burns
Of Mice and Men
Bronte sisters
Not all classics, not all great literature. Some mind candy, some food for thought. Often I struggle to string words into coherent thoughts for a single short blog post--the ability to create an entire book? "Astounding. Confounding. As I live and breathe!" (anyone know that book?) Authors whose magic has turned children into readers. Into learners. Into imaginers.
What a miracle.
What are your favorites?
I don't think anyone will know that literary reference. If you can name the book, I'll send you a copy--hint: it's a picture book.