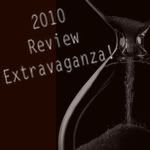 I thought this quarter of life had been really uneventful, until I went back and reviewed. I'm getting forgetful. Is that because I'm 41 now?
I'd forgotten about
my near-death experience on the bike in Idaho
. And I'd forgotten about
my speeding ticket
in Utah and
all the memories
we made up in Greer and
our trip to Chicago
.
August--and I'd forgotten all the lessons I'd learned from the summer
listed in this post
.
I never could regain my domination of the sugar monkey,
as documented in this post
.
Micah equated classical music and modern culture
in this unforgettable statement
.
And I won't forget
this birthday gif
t--and neither will Sloan!
September--I loved this linky party--determining the one word we'd use to describe ourselves. I won't forget the things I learned about myself in these two posts (
here
and
here
).
I ventured into more linky posts, making myself think about things that really matter to me--
thanking a favorite teacher
(and getting some thank-you mail of my own--thanks, Julie),
thanking a dear friend for her influence in my life
, and venting about
how exhausting mothering can be sometimes
.
My kids kept growing and changing and making me truly happy. These few months of the year were truly enjoyable for me.
And what did the end of the year bring? We'll see next week.
To all my bloggy friends:
I hope you know that, even though I won't be seeing you this holiday season, part of you is with me, and I wish you all the happiest of holidays and the merriest of Christmases. Enjoy your families, take time for the important things, and remember Christ is the reason we celebrate this time of year!
I'm off--Heidi and Sam (and baby girl!) are already here, and Tucker's due home around 9:15. I promise I will be enjoying every minute of the commotion.
Linking up with the rest of the review gang.