I can't believe that this is the FIFTH time I've participated in
Emmy Mom's
Year in Review Extravaganza--a time to reflect on all that's happened at the Sanatorium in the past year.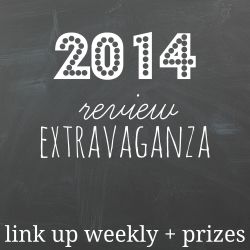 Here we go with Part 4--October-December
October
October was the hardest month of the year by far. It was the month we said goodbye to Ben for two years.
Last fun times with siblings.
Saying goodbye to friends.
Final book. Final home-cooked meal.
Final hug from his mama.
And he was off. Peru for Two. Here's what I think about the whole missionary mom experience.
Brad was released as the bishop of our ward.
Eve and I both got shot.
And she turned five. Finally. These were two of the best photos I shot all year.
October. Reviewing my posts makes me tear up just a little. I miss my boy. A lot. But I know he's where he needs to be, and he's loving working with the people of Peru.
November
I waxed political for the first time in many years.
My elementary education came full circle when I shared my fourth grade Idaho history notebook with Micah.
And we had to send Ben's Christmas package to Peru--on November 10th. Didn't feel like Christmas then, for some strange reason.
our beach pictures
--from July. And
Lily became the Little Red Hen
for a day. Over 80 loaves of bread. It was quite an adventure.
Cabin building continued
--with the addition of red windows that make me smile whenever I see them.
Micah's experience meeting Brandon Mull
revealed heroes who live among us.
December
#sharethegift
.
I posted my final
refine
entry. It took me an entire year to fully understand what this word means in my life. Here at the end of 2014, I think I'm finally beginning to understand that it's going to take a lifetime to refine myself.
I posted Thanksgiving in Idaho family pictures. Love these people.
I saw Christmas
through the eyes of my five year old
and
helped Hyrum buy a present
for Lily.
A lady in my ward
shared her gift of music
with me, and
my kid Christmas tree came crashing down,
along with all of my memories.
Christmas came and went. I still haven't edited the pictures, but hopefully by tomorrow I will. Best part of Christmas? Talking with our missionary in Peru.
I was reading
320 Sycamore today
, and she reminded me of this quote from Marjorie Hinckley:
Here's to a fantastic 2015.