I can't believe that this is the FIFTH time I've participated in
Emmy Mom's
Year in Review Extravaganza ! (I even checked back in my archives and counted on my fingers twice to make sure this really is the fifth time.) The primary reason I love to participate in this review is that it gives me the chance to reread my blog and remember all that happened this year.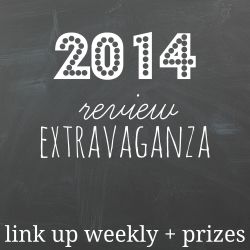 Here we go!
January
I recorded two goals for this year: I would focus on the word
refine
for the year, and I began a
love myself project
where I dedicated every Saturday to posting pictures of myself (since I had progressively become more and more absent from photos). Here is the first one:
I had
a quick flash
of what's really important in my life.
My little boys
played a prank on our neighbors
, and
Ben totalled his truck
.
I took down
all of the tchotchkes, decorations, and even curtains in my house, just to see how it would feel. I left it that way until October.
We took our family to the
Gilbert temple open house
.
Oh, yeah.
Micah picked up a camera
for the first time. He has a good eye.
February
Lily had a mishap
with an exploding bag of flour and one of my new kitchen knives and Ben began
his final rugby season
.
The
overarching theme of my year
--working on my master's degree and how it overtook most of my thinking.
A dear friend was in a life-threatening car accident
. Today, you'd hardly know she'd almost lost her life nine months ago.
The Waterlogue app
and I became good friends on Brad's and my trip to Seattle.
February marked the end of two months
struggling with this whole refine thing
, and I still hadn't found my groove yet.
March
I wrote about
living and not dying
after visiting Brad's aunt and grandma (both of whom passed away soon after our visit).
I wrote a letter
to my little boys
, made
a traditional surprise plate
for my little girl, and took them all
to the Science Center
.
Hyrum had his first taste of the stage--
starring role as Toto
. He took it very seriously.
And I'll never forget
Eve's first cavity experience
.
Or her
getting chicken pox
while I was gone.
Where was I? I was on
a once-in-a-lifetime trip with my mom
, visiting her childhood home for a few days.
That trip to St. George was one of my favorite memories of the year--of my whole life. I'm so glad we did it.
It's weird to think that's what life was like around here just this year. So much had changed, and so quickly too. Biggest changes of the year? April-June, so stay tuned.