I can't believe that this is the FIFTH time I've participated in
Emmy Mom's
Year in Review Extravaganza--a time to reflect on all that's happened at the Sanatorium in the past year.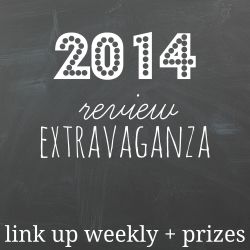 Here we go with Part 3--July-September
July
Sam spent most of the summer on a work trip to India, so Heidi decided to come home while he was gone. What a fun summer!
Evie started
sounding out words,
Micah and Lily participated in
MCC's workshop
, and I took photos of Tucker's new little family.
July brought
the "big reveal"
of the project I had spent weeks and weeks developing--a website dedicated to improving gifted education in Mesa Public Schools. Education that brings out the best in all kids is my biggest dream. Here I am, five months later, and I'm still working with the school district, still presenting ideas, and still hoping that change is just around the corner.
Brad and I took
a cruise
to celebrate our 25th anniversary, and I took very, very few pictures. But we did go. And I got to do yoga on the deck in the middle of the Caribbean. I'll never forget that.
August
After a week in California with the entire Denton clan, we were shocked
back into school
earlier than ever before--August 6. Something seems just wrong about that.
I continued my love myself project--I've always loved great shoes.
I continued the back-to-school shopping tradition with each of my kids.
Micah
,
Hyrum
,
Lily
,
Evie
.
I mourned with the world over
the sudden loss of a dear friend
. And ground was broken on our cabin up north.
Remember the trip I took with my mom? Dad's turn was in August, and we spent a memorable five days in DC,
visiting museums
,
almost missing planes,
eating yummy food
, and
riding horses through battlefields
. Seeing the world through my dad's eyes was an experience I will never forget and one of my favorite memories ever.
September
We drove to Utah for
Annie's baby blessing
. What a beautiful day it was. This may be one of my favorite photos from the year.
Ben and I took
a short vacay in Utah
, and
we completed his missionary shopping
.
Norbert
flooded central AZ--biggest storm in over 100 years. My wet basement attested to it.
Hyrum's visit to the dentist
touched my mother heart.
And
Heidi and I almost blew up
the house canning chicken.
Lily s
tarted to cheer and sing at her high school.
And building progressed up north.
I concluded the month with another post on my yearly focus on
refining myself
--I didn't feel like I'd gotten anywhere in nine months.
Why does it seem like summer was so long ago?